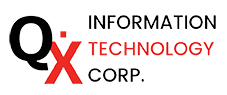 Starborne International Promotions & Manpower Corporation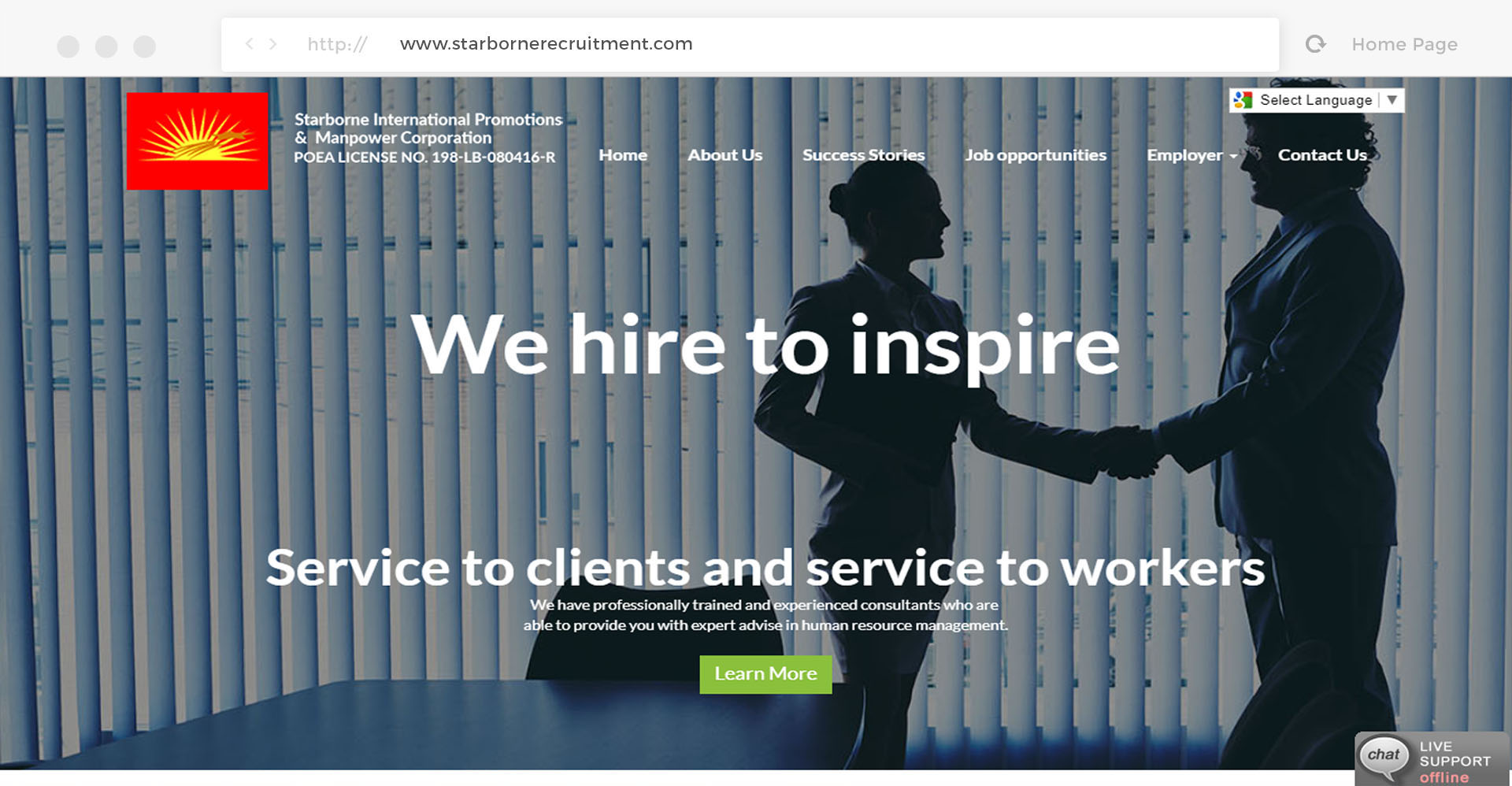 Adhering to provide the "quality human resources" as their goal, Starborne International Promotions and Manpower Corporation is one of the licensed recruitment company in the Philippines who helps in deploying Filipino workers overseas.

Starborne's website was developed to represent their philosophy of service to clients and workers. Implementing the modern trend in website development, their page exhibits the major core of their company - job opening announcement, easy online application and fast application process.

MyRA or My Recruitment Assistant, an online applicant tracking system, was also presented to automate their recruitment process. It is designed to streamline any recruitment business from applicant sourcing to processing up to deployment. This recruitment software helped Starborne monitor and process applicant faster.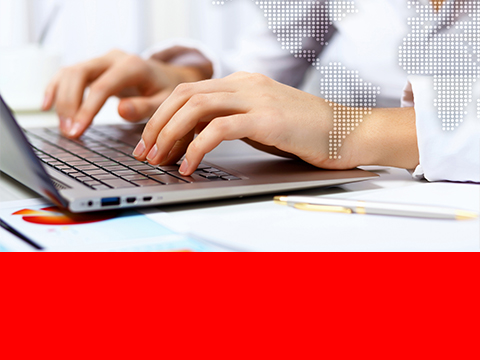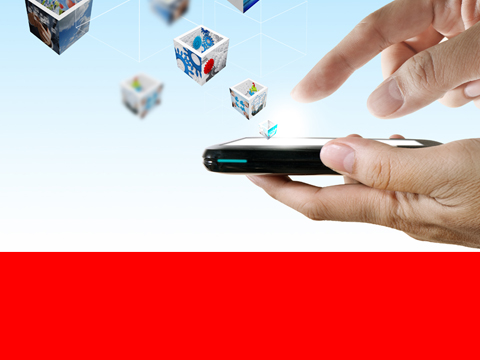 Telephone no:
(+632) 709-4012 / (+632) 799-7840 /
(+632) 587-6284
Mobile no:
(+63) 917 634 2651
Email Address:
sales@quantumx.com
iris@quantumx.com
Copyright © 2018
Quantum X Inc.