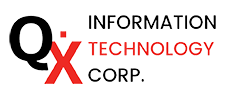 Do you want to discuss a project with us?
We'd love to hear about it. We will help you increase your business's profit with our services.
Please complete the form below for your inquiries. Once submitted, our team will get back to you as soon as possible to arrange schedules for a call or meeting.
Quantum X Inc. Office
Mobile no:
0908 812 8657 - Sales
0917 701 2258 - Admin and Billing
0917 634 2651 - Technical Support
Email Address:
sales@quantumx.com
iris@quantumx.com
Office hours is from Monday to Friday, 8:00 am to 5:00 pm (except Holidays).